"Dancing is like dreaming with your feet!"
— Constanze Mozart
The Joan Denise Moriarty School of Dance aims to provide dance training of an excellent standard tailored to help each individual student reach their potential in a creative, stimulating and committed environment – making ballet accessible to all and instilling a lifelong love of dance.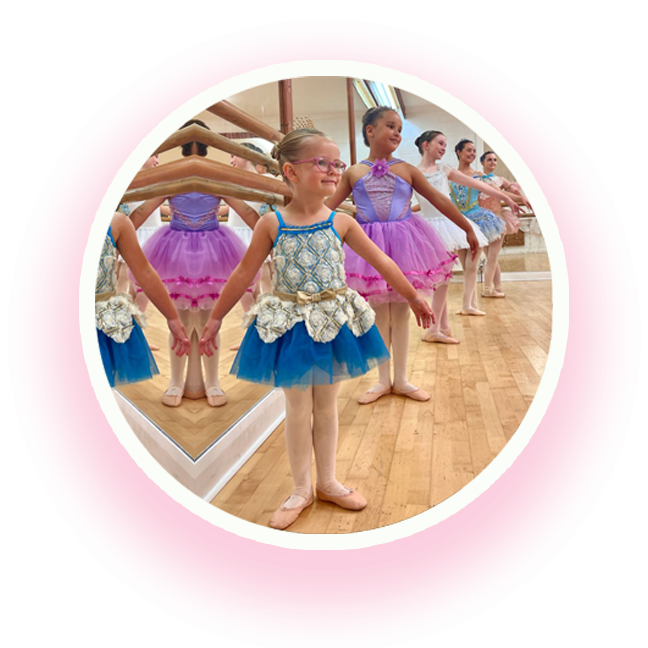 BALLET
Ballet improves posture, flexibility, alignment and strength. Ballet gives dancers a solid foundation of technique, and with that strong base, they can dance other styles such as jazz, contemporary and modern.
We have ballet classes for children from the age of two years for all levels including adult classes.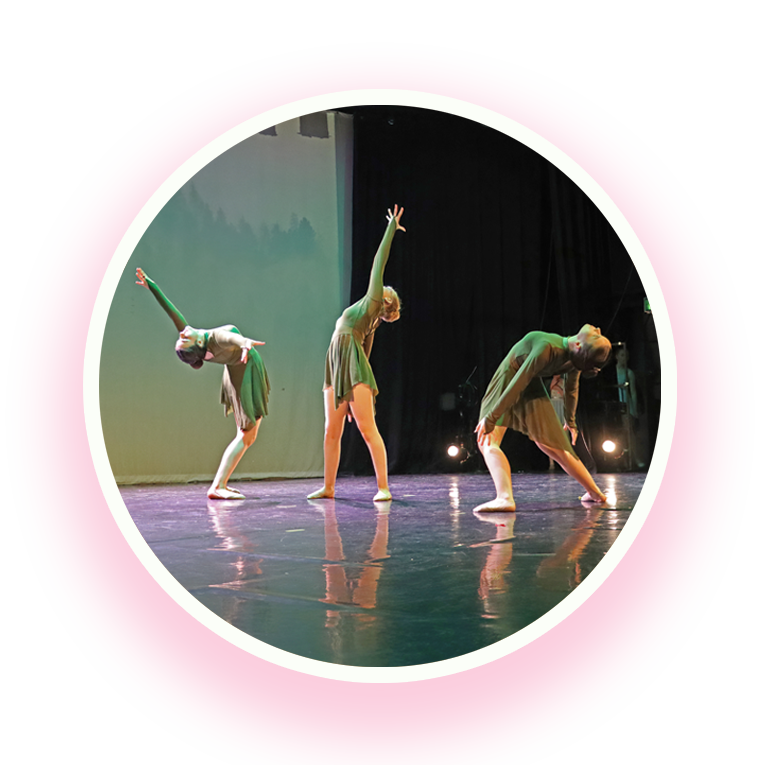 MODERN/JAZZ
Making Modern/Jazz accessible to all and instilling a lifelong love of dance.
Modern/Jazz is a way of moving that uses the body as an instrument of expression and communication.
Through dance, students learn teamwork, focus, and improvisational skills.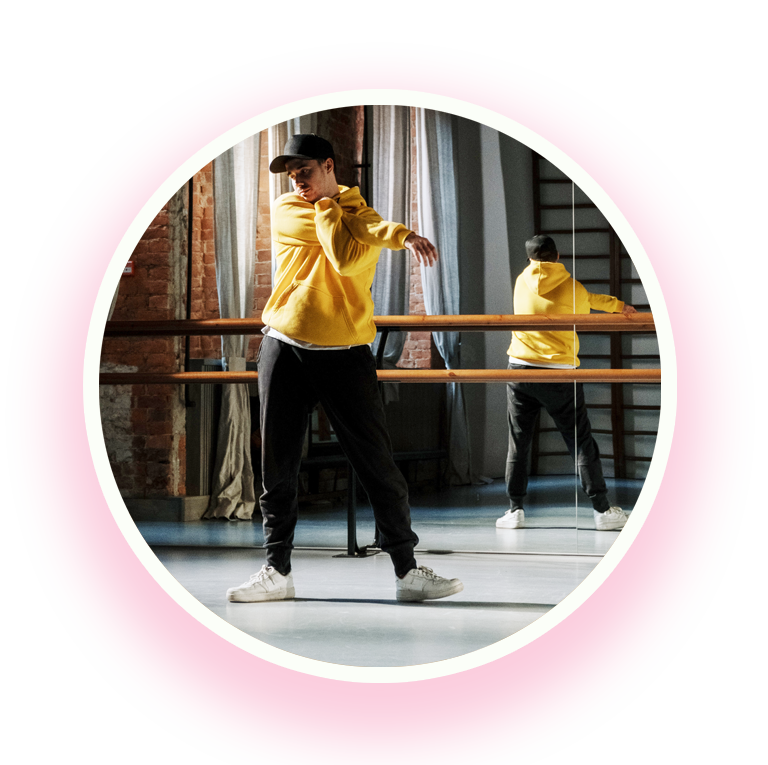 SPECIAL NEEDS
Dance and movement improves physical fitness, motor skills, flexibility and strength. Learning in a safe and fun environment helps students to express their emotions.
Special Needs aged 5+
Thursdays @The Studio
4.15 -5pm Our teachers have lots of training and experience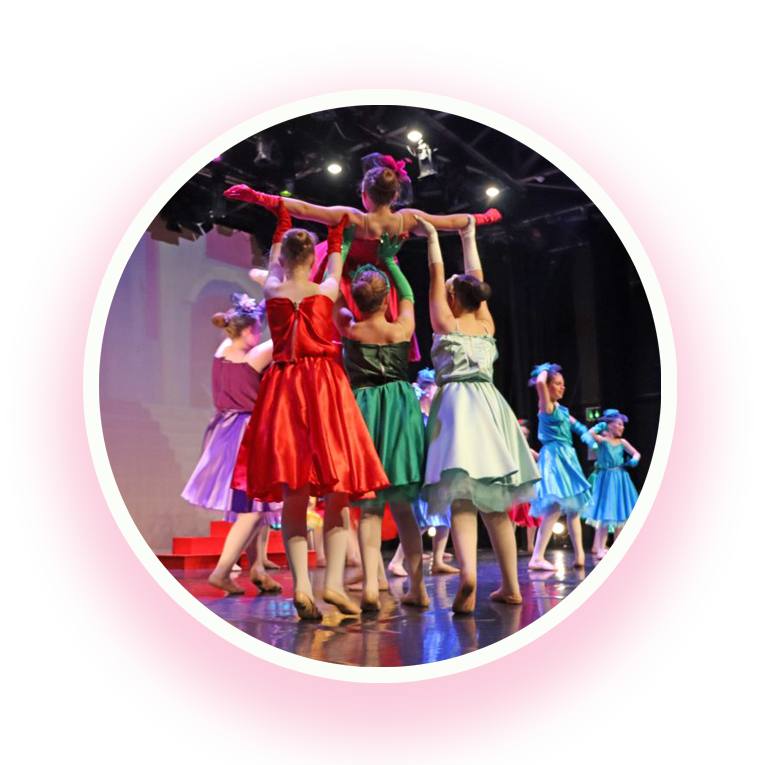 DRAMA & MUSICAL THEATRE
Speech & Drama is an empowering way for young people to learn effective, clear communication that will serve them throughout their life. It enables their personal development and gives them the ability to work with others. Students can develop their imagination and performance skills.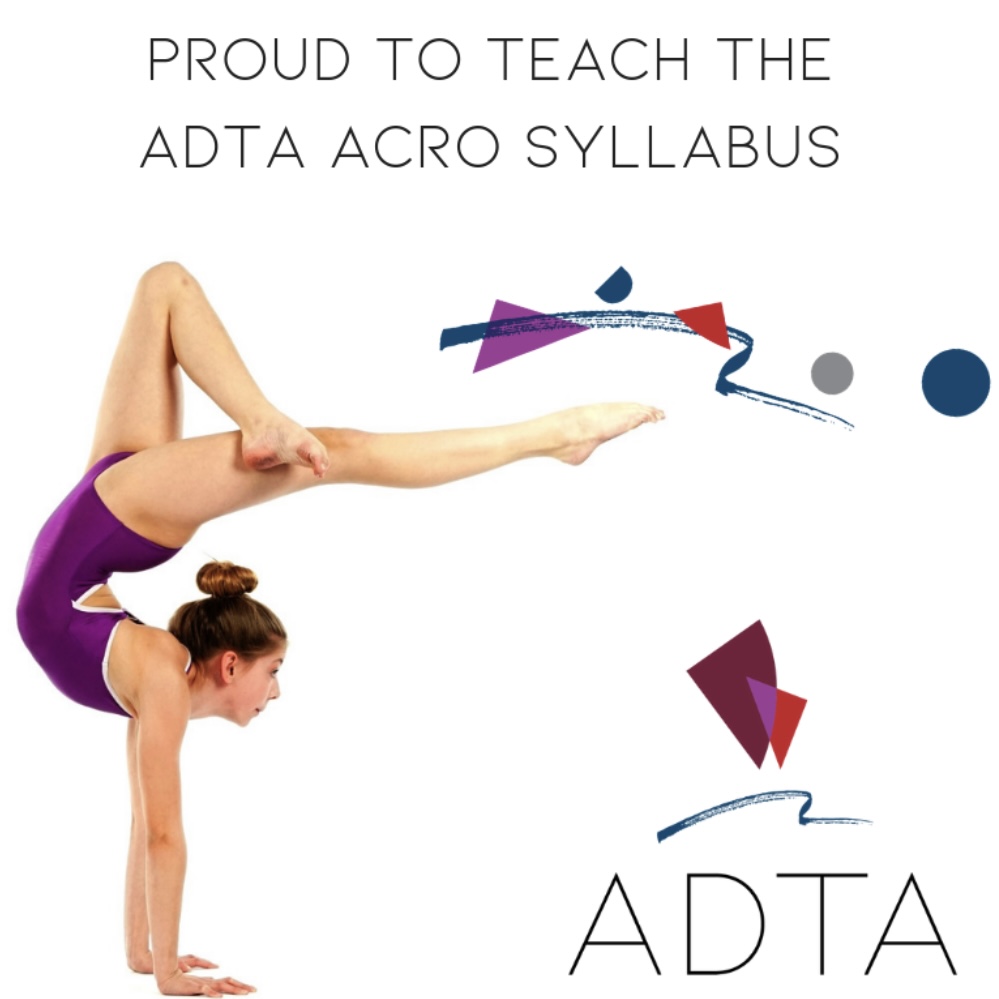 ACRO DANCE
Acro Dance is an art form that incorporates the fluid movements of dance with the exciting tricks from acrobatics.
It is "gymnastics for dancers", where students develop specific strength, flexibility and technique, to learn how to execute acrobatic tricks to then be used in dance choreography.
The training students received in their acro dance classes helps to reinforce the technique in all other dance genres.
Adding acro dance is next-level training that will develop a specific skill set and creates well-rounded and versatile dancers.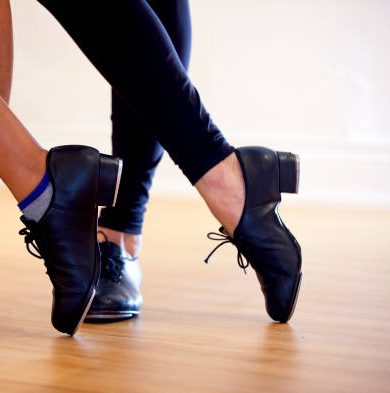 TAP DANCE
Many young children that are just starting dance love tap class because of the noise the tap shoes make and that they can listen and respond to the music. This helps with their development because they practice their timing by making the sounds together as a class.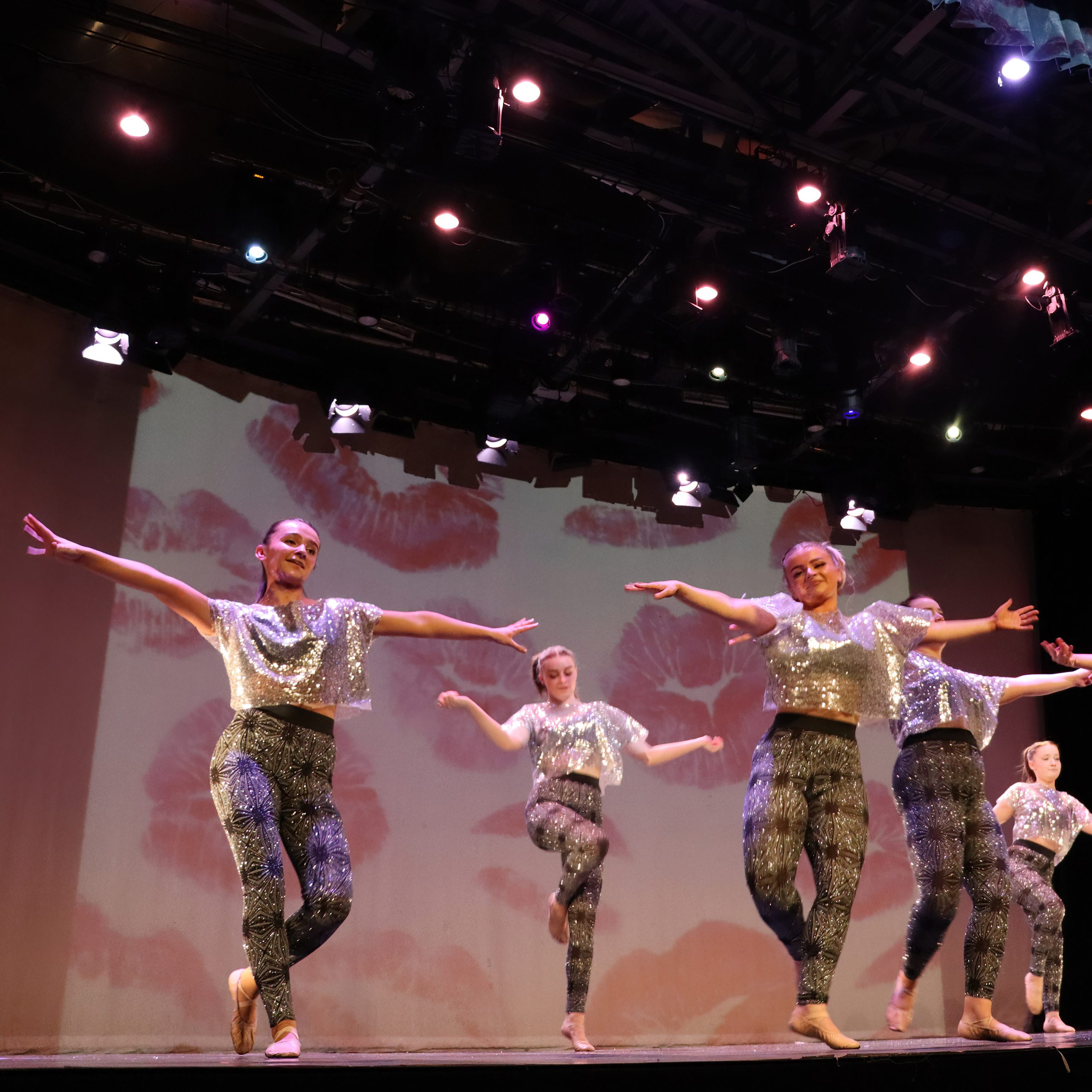 PERFORMANCE CLASS
Students have the opportunity to learn many different styles of dance and gain experience performing at a variety of events.
They can take part in many events such as festivals, parades and charity events. Students must be seven years old attend a ballet class at our school before they can take part in the performance class.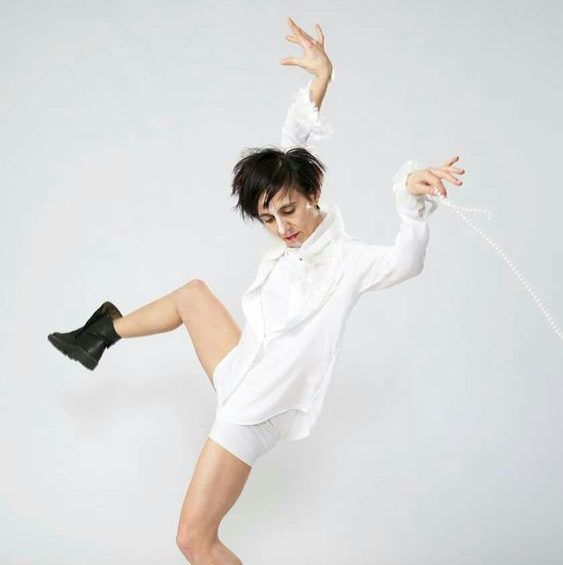 EXCITING NEWS
We are proud to announce the beginning of The Joan Denise Moriarty Youth Dance Company. It will be directed by Inma Pavon. We are so excited for our students to get to work closely with her ❤️
Summer Show 2022@ The Firkin Crane
Saint patricks day parade san francisco & Cork 2023
A year of planning went into the trip of a lifetime to San Francisco. We had 41 students along with their families who soaked up the California sunshine and showers while exploring the city. We were proud to take part in the parade on 11th of March and everyone was delighted with our prize-winning performance. We also got to visit the Irish Centre to enjoy their celebrations.
Returning to Cork we were joined by another 80 students and we danced our way through our beautiful city.
October 31st Dragon of Shandon
Cork Community Art Link organise the most spectacular annual street parade in Cork on Halloween night.
Every year we take part in this fantastic parade which is a celebration and a creative partnership between artists and communities.
It is more than a parade or a festival, it's a community project that has involved thousands of participants over many years, including many community groups, bringing thousands of spectators onto the streets of Cork.
The Joan Denise Moriarty School of Dance have been involved with Dragon of Shandon for many years. This is a unique collaborative artistic experience involving choreographers, costume designers, makeup artists and performers.
A Response to Climate Change
Dancers from the Joan Denise Moriarty School of Dance gathered at Emmet Place in Cork city to perform a specially choreographed number for Culture Night 2022 highlighting the devastating impact of climate change. More info
<!—-><!—->
<!—->
<!—->
<!—->
<!—-><!—->
<!—->
<!—->
<!—->
Celebrating St Patrick's Day in San Francisco and in Cork City A year of planning went into the trip of a lifetime to San Francisco. We had 41 students along with their families who soaked up the California sunshine and showers while exploring the city. We […]
A few things we're great at
We believe in performance as a vehicle to increase self-esteem and learing
A school's teaching philosophy directly impacts the student's learning experience. Over the years we have spoken to many parents who are hesitant to put their children in dance classes, especially ballet classes, because they have had negative experiences at other schools. Some schools will only accept students who have a certain body type, or will ask children to leave as they get older and their bodies develop in ways that are not ideal for serious dance training. At the Joan Denise Moriarty School of Dance we do not judge children based on their body types or physical capabilities. We encourage each student to achieve their utmost potential, and set realistic goals for their individual physicality.
We believe in performance as a vehicle to increase self-esteem and learning. Some schools offer one year end recital, while others only offer an in-class parents visiting day. Students at the Joan Denise Moriarty School of Dance of all ages have the opportunity to perform in at least four theatrical productions every year, and our more experienced dancers can expect to be part more than ten stage performances a term We believe that there is no greater learning tool than working towards performances on an ongoing basis. It helps students to directly apply new skills they have learned in class, and keeps them excited about their dancing.
Stage Fright? No worries! We have had many students who are a bit shy to get on stage. No child is forced to perform if they don't want to – but we have had the pleasure of seeing many students overcome their stage fright and become strong and confident performers – a skill which will be helpful to them throughout their lives. Students feel great when they can get on stage and show their families, friends and peers how much they have learned and accomplished. For the teachers it is rewarding to see how much our students love to perform, and it is especially gratifying to see students continue to blossom and gain self-confidence through each performance.
We know parents finding activities for their children with special needs can be difficult, so we want to reach out and introduce any child to dance.
Our class plans are built to create a safe and warm atmosphere for all of the children to feel comfortable dancing in. We believe anyone can dance and there are no limitations in who can dance.
Our classes are a great platform for children to interact with others. It also builds great confidence in the dancers when teachers and parents are complimenting them on their fantastic dancing abilities. One praise from a parent or teacher can absolutely lift up a child's self-esteem. It is also a great way to build strength in the muscles that children need to use in everyday life.
Dont't take our word for it – here's what our people say:
I remember my first ballet class with the Joan Denise Moriarty School of Dance in the spectacularly ornate studio at Emmet Place, Cork City. I was three years old and couldn't wait to begin.
From that very young age, I still carry some of the most important life lessons I learnt from ballet into my adult life. The importance of discipline and respect; a very poignant and distinct lesson to be learnt throughout ones entire life. To be immersed and surrounded by an atmosphere of poise and control was certainly a trait that I have endeavored to keep in my professional and personal life.
The appreciation for wellbeing. I learned what it was to be pushed both mentally and physically from early stages of childhood yet understand the benefits and strengths I was gaining from training in the studio. This exposure allowed me to deal with stressful and challenging situations yet still perform and put on a show.
To appreciate other cultures, you are quite literally learning a foreign language when you step into a ballet class and immersing yourself in French terminology. From a simple "port du bras' to the complexity of the "grand jete", the technicality behind these intricate movements have given me that certain "je ne sais quoi" when now choreographing school productions at the Gaelcholaiste where I teach now.
Finally my first teaching job, I owe all my dance teaching experience and creativity in choreography to both Sharon and Michelle. Not only have they been my employers, but the kindest and caring people throughout my teenage years and into my early twenties. The opportunities they have provided me with professionally will never be forgotten! I look forward to getting back to dancing.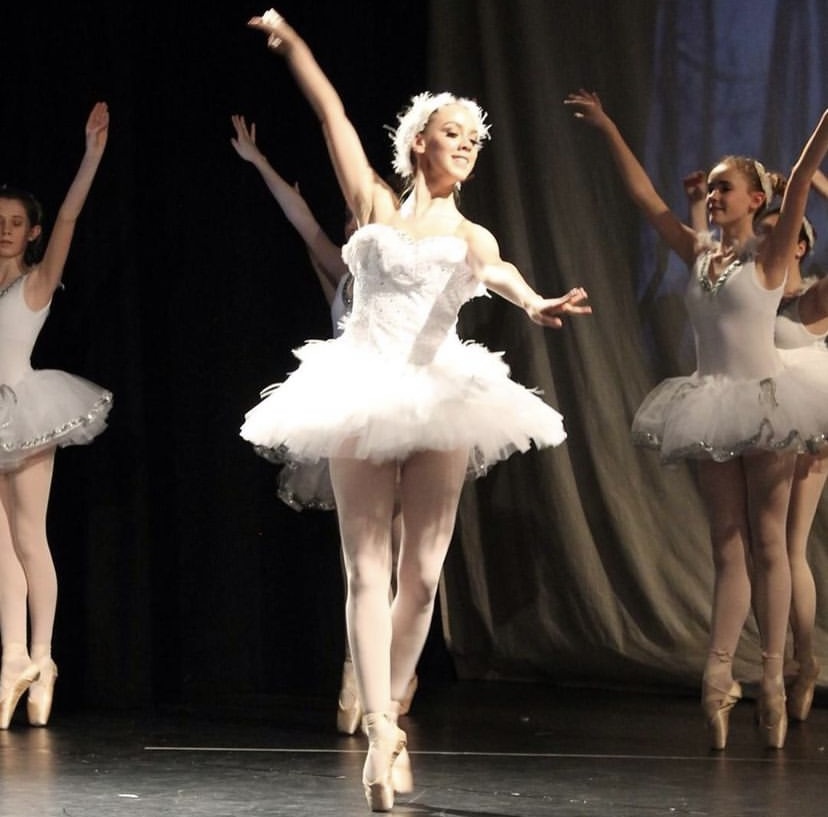 I have been dancing with Joan Denise Moriarty School of Dance since I was four years old. I started at the SMA Hall in Wilton and moved on to the studio in town in later years. At the very beginning I only wanted to do ballet because I thought ballerinas were so pretty and I wanted to wear a tutu! Quickly I learned to love dance as a way of expressing myself and continued with classes throughout primary and secondary school, and now during college.
The performance element of the Junk Kouture competition was one of the major times that all of my dance classes were of benefit to me. Junk Kouture is a recycled fashion competition where students design, create and model couture outfits crafted entirely from waste materials. I entered in both 2019 and 2020 and it was such an amazing experience. Everyone at the studio was so supportive and encouraging, with voting and wishing me luck for the live shows. The confidence and stage presence I developed with JDMSoD really helped me when performing at the regional finals in UCH Limerick and then later when the Grand Final was broadcast on RTÉ 2- watch on the RTÉ Player here https://www.rte.ie/player/movie/junk-kouture-grand-final/181279784337. .
" The studio to me is about more than just dance. It is a community and a place for everyone to just be who they are and I am very glad to be part of it. "
I have been lucky to call Joan Denise Moriarty School of Dance my second home. I have learned and I am still learning day by day from the best, being taught not only pliés and tendus but how to be a kind person, how to respect others, how to be appreciative and have gratitude. From growing as a dancer in the school, to now teaching there is such a great achievement as I have the chance to share what I have learned from the remarkable teachers to the future generations of dancers in Cork and continue the legacy of Joan Denise Moriarty for many years to come. I have also been lucky enough to carry forward this knowledge to University College Cork dance club where I am currently teaching ballet. The warm welcoming feeling from each individual in Joan Denise Moriarty School of Dance makes it a space like no other, it is a safe place where every student is encouraged to achieve their full potential in a fun, creative way whilst maintaining its high standard of professionalism and class. I am so proud to be a part of this wonderful Joan Denise Moriarty family.
Our little girl Doireann had been singing and dancing as soon as she could walk and talk! Finding a dance school to enhance her joy of performing was very important to us. We had started Doireann in different dance school at the age of two but she did not settle in and did not seem to enjoy the process very much. We received a recommendation for the JDM and signed Doireann into Baby Ballet Classes in Sept 2013 at the age of three. She settled in very well to family atmosphere in JDM, made lovely friends while learning the art of Ballet at an age appropriate level. Her confidence grew as did her love of performing so asked if she could do other classes in the studio. She joined Tap Dancing, Musical Theatre and was invited to join the performance class in JDM. Doireann has technically grown as a dancer. She still has a strong enthusiasm to learn more and more from the teachers in the studio. They have instilled a love of Ballet into Doireann that will stay with her for life. The opportunities the school gives to their students to perform at a broad range of public events takes the experience for young dancers to another level. Doireann has thrived in the school. She truly feels valued and loved under the care and guidance of the JDM family.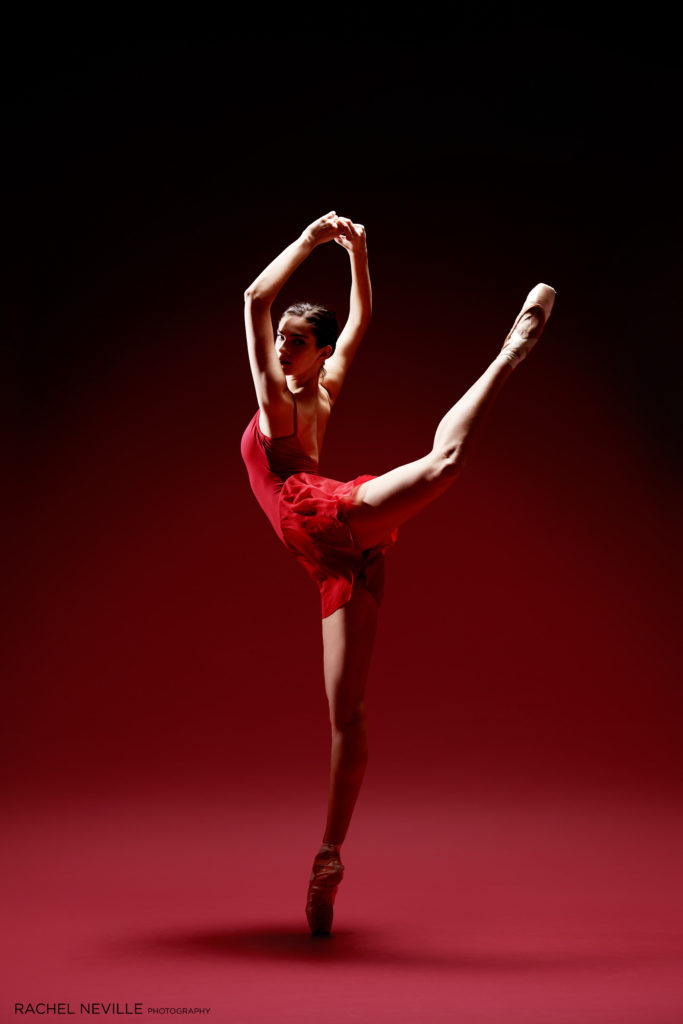 Phone (021) 450 4689
Mobile (085) 7848018

joandenisemoriartydanceschool@gmail.com


Locations: The Studio
40 Lower John Street T23 P522
CORK CITY
Ballincollig Studio:
139 Pine Walk, Ballincollig, Co. Cork, P31 N265
Riverstown Studio:
St Joseph's National School 41, 51 St Josephs View, Riverstown, Glanmire, Co. Cork, T45 V297
Wilton / Bishopstown Studio:
Gaelscoil Ui Riada Cardinal Way, Bishopstown, Cork T12 D596